Be prepared to mess up.
During lockdown I wanted to learn a new skill that would keep my hands and mind busy. Using good ole Youtube, I taught myself to crochet. I was making little bee toys to remind my students to bee kind to themselves as the world was turned upside down. I messed up many, many times. In the past this would have caused me to ball the yarn up and hurl it into a corner in frustration. For some reason I decided that I didn't care if there were mistakes in the toys, I'd just continue to make them.
No one cares about the mistakes
Most mistakes were only visible to me. As with many crafts, it's the maker that notices the errors because they are focusing on the details. When the viewer looks at the finished project, the errors are rarely noticeable or important. They are even said to "add character." Keeping this knowledge in mind, and not worrying about perfection, I went on to learn more and more about crocheting and spent many thousands of hours making toys, blankets and clothes. I have a new hobby now because I got started and learned along the way.
Perfectionism is paralyzing as anyone will tell you who has blank journals waiting for their poetry or a blank canvas waiting for their painting. Many give up before they begin because they don't have the time/energy to commit to learning something new. When forced to work on-line during COVID, some people saw it as an insurmountable skill. They didn't know where to begin and so they avoided it as long as possible or they left their job. They were paralyzed by the thought that it was something they couldn't do well enough. Shame researcher, Brene Brown identifies that feeling as vulnerability. It's a difficult emotion to feel when we were already all feeling vulnerable from the pandemic.
Start And Keep Going
In my experience teaching on-line, I found that everyone had issues with technology and almost everyone was equally patient and understanding with people who were learning. It was a steep curve for everyone. We were all learning at once and there was no expectation of perfection. Learning about Zoom and Google Classroom at the same time as learning to crochet; making mistakes with technology and yarn on a daily basis but plowing ahead regardless, taught me a valuable skill. It's better to get started and learn as you go than to never start. As Brene Brown said, "Want to be happy? Stop trying to be perfect."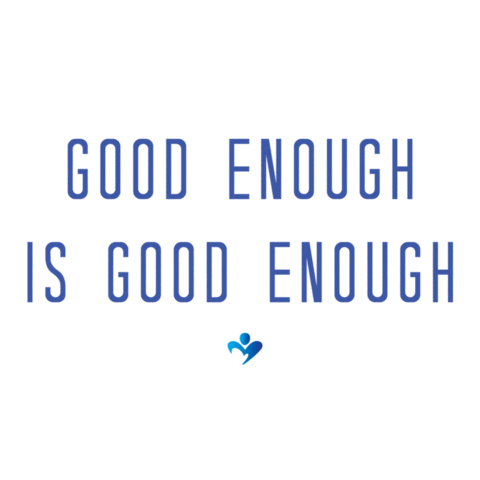 ---
http://www.metalearn.net/articles/perfectionism
https://hiddencurriculum.ca/wp-content/uploads/articulate_uploads/perfection-paralysis/index.html#/lessons/hAZjtzG_2XP4B6Quwveg8YvAI2zRrlqi