13 years ago I cut out this comic when I was so super-busy with work and family that retirement was a far off dream. It's still pinned on my office wall. I knew life was not supposed to feel like this but it did. Life really was on high speed and there were never enough hours in the day to get everything done. Quite often sleep, exercise and self-care were omitted from the day in order to meet everyone's needs and keep working. It's called the grind for a reason.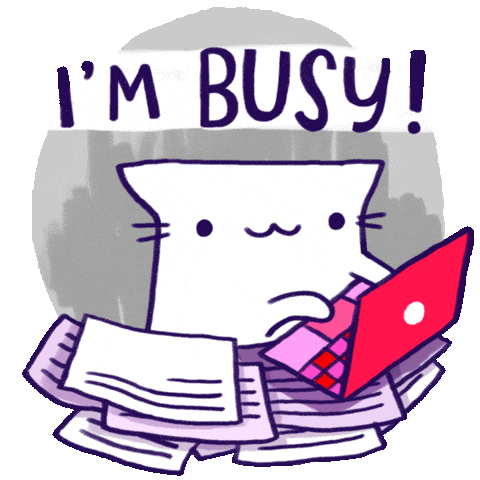 The Pace
That kind of pace has an immediate and a lasting impact on a person's health, on my health. One of the biggest joys of being retired is being able to slow life down to a manageable, more humane pace. Surprisingly, to my newly-retired self and to my working friends, my days are still full. I don't sit around twiddling my thumbs and staring out the window (although there is time for that if I wish). What I do have time for is the business of life.
Sleeping, Eating, Exercising
The basics that sustain life can finally be included in my schedule without cutting corners. I have time to get a good night's sleep without having to wrench myself out of bed early for work. I have time to make my meals and not rely on take-out. I have time to attend my Zumba classes and do yoga and walk the dog. I have time to support a healthy lifestyle.
The Enjoyable Stuff
Most importantly, I have time to do all the fun stuff too, such as exploring new hobbies, reading, going to the Art Gallery, meeting friends regularly. Fun stuff doesn't have to wait to be crammed into the Summer holidays. I don't have to spend my evenings marking, writing reports or lesson planning. My evenings are my own to enjoy. It's no wonder that a work colleague recently remarked that when she sees retired teachers they seem to be aging backwards!
Slowing Down Matters
I wish that I'd managed to have a more balanced life before I retired. The busyness didn't serve me or my career. It didn't make me a better teacher and it didn't make me a healthier person. I know now that if I decide to join the workforce again, I will be prioritizing balance. Slowing down matters! Now that I know what a balanced life looks and feels like, it's too precious to lose.